CFO Accounts & Services Pte Ltd Offers Xero Accounting and Bookkeeping Services
Singapore, Singapore – Businesses and brands that are in search of reliable accounting and bookkeeping services in Singapore can rely on the experience and expertise of the team at CFO Accounts & Services Pte Ltd. The team of accounting professionals relies on a combination of skills, experience, expertise, as well as automation capabilities to keep costs down while also maintaining the highest quality standards and compliance with all government regulations and stakeholders' expectations. The company is a GOLD Partner, one of the only few PSG Grant vendors in Singapore, and has helped more than 70 business owners digitize their accounting process in less than a year.
Describing their Xero accounting and bookkeeping services, the company's Chi Yih Gooi said, "The team here specializes in performing the latest accounting practices through cloud-based solutions, especially by consulting with the client's existing accountant or bookkeeper, analyzing the client's current capabilities, and recommending how to best to automate those practices from our end. Rest assured that we even can visit your company's location and help with this transition to outsourced accounting when it is convenient."
As a top provider of accounting services for small businesses in Singapore, clients can rest assured that all of their accounting and bookkeeping needs will be addressed as thoroughly as possible. As part of the accounting solutions offered, the team at CFO Accounts & Services Pte Ltd will oversee the collection, organization, and filing of all documents related to business activities, transactions, secretarial work, and the book of accounts in compliance with the laws and regulations in Singapore.
On top of this, the team will update accounting procedures to reflect changes in the government and business economy. Small and medium-sized businesses will also enjoy services from experts who will provide the needed support at all times.
Other Services Offered By CFO Accounts & Services Pte Ltd
CFO Accounts & Services Pte Ltd goes the extra mile to keep its clients happy. The firm, on its website at https://www.cfoacc.com.sg/services/incorporation-of-company gives details about its company incorporation services. In addition to this, the company also offers added services like Nominee director services, AGM and filing of annual returns, GST registration, corporate secretarial services, corporate tax filing services, payroll services, and more.
About CFO Accounts & Services Pte Ltd
Clients will have access to a comprehensive list of services offered when they visit CFO Accounts & Services Pte Ltd at No.8 Burn Rd Trivex, #04-04, Singapore, 369977. The accounting and bookkeeping professionals can also be reached via phone at +65 6636 9366. Visit their website for more information.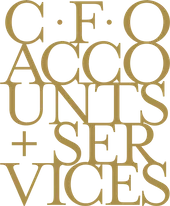 Media Contact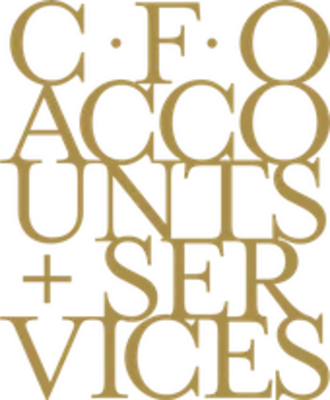 Company Name
CFO Accounts & Services Pte Ltd
Contact Name
Chi Yih Gooi
Phone
+65 6636 9366
Address
No.8 Burn Rd Trivex , #04-04
City
Singapore
Country
Singapore
Website
https://www.cfoacc.com.sg/