Enjoy Patient Satisfaction-Driven Approach To Maintaining Oral Health and Wellness with Do Good Dental
Tempe, AZ – Do Good Dental is focused on patient-satisfaction. The dental office has built its practice around creating an environment where patients feel free to come in, ask questions, lodge complaints, and get treatment services for their dental care and treatment needs. The dental team at Do Good Dental focuses on the health and wellness of each patient. It so offers personalized dental care solutions based on an understanding of the patient's dental care needs and their dental history.
Do Good Dental and its dentists are interested in forming a personal bond with each patient. Through this relationship, the dentist can better structure treatment and care plans. Patients coming into the dental office will have access to premium services from when they walk into the establishment until they leave. New patients will be put through the administrative staff's registration process, which will also answer questions and help make the process seamless.
Appointment booking at Do Good Dental has been made easy such that patients will have access to dentists as fast as possible to lodge their complaints and get their oral health needs sorted.
Dental Services Offered At Do Good Dental
The Tempe dentist at Do Good Dental offers a wide range of dental procedures, including general dental services to protect natural teeth and keep them in great shape. Some of the available dental services provided include dental emergency care for patients who are experiencing pain and discomfort in the head and neck region; porcelain veneers for patients who wish to improve the appearance and appeal of their teeth by covering up blemishes and stain; teeth whitening for a brighter and whiter smile; same-day crowns for aesthetic improvement of the smile; dental cleanings and examinations to get rid of plaque and tartar buildup on the teeth, and more.
The Do Good Dental orthodontist offers procedures to help patients achieve a straight set of teeth while correcting common problems like overcrowded teeth, malocclusions, underbites, overbites, and more.
About Do Good Dental
Do Good Dental offers a safe and hygienic space for patients of all ages to come in and get their dental needs sorted. Visit them at 2010 E. Elliot Road, Suite 105, Tempe, AZ 85284, or call (480) 561-5660. For more information, visit their website.
Media Contact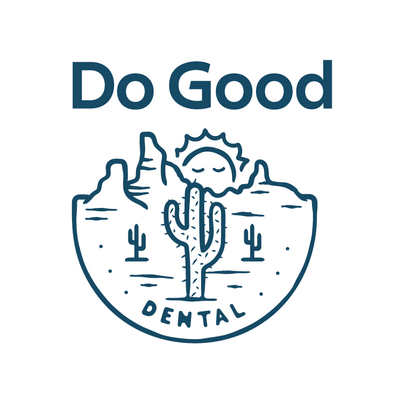 Company Name
Do Good Dental
Contact Name
Mickey Seidenstein, VP of Marketing
Phone
(480) 561-5660
Address
2010 E. Elliot Road, Suite 105
City
Tempe
State
AZ
Country
United States
Website
https://dogooddental.com/