Boston, MA: NoPigNeva is a premier vegan e-commerce store based in Boston. With various plant-based products on their catalog, clients are spoiled for choice when stocking non-meat foods. They offer a variety of products, including ready-made pasta and pizza. Clients get to enjoy different fruits and vegetables, salad dressing, spices and seasonings, spreads, syrups, and wraps. They also stock vegan meat, seafood, and snacks, such as vegan candy, jerky, and popcorn.  
NoPigNeva ships anywhere within the United States.
The Woburn vegan grocery store has a vibrant team of experienced staff under the great leadership of Steph, the CEO who has enjoyed being a vegan for five years. Having experienced the frustration that comes with vegan shopping, NoPigNeva was founded to make it easier. 
A satisfied client had this to say about the company, "When I decided to go vegan, my greatest worry was finding products. There are not many vegan products in the market, and the few prepared ones are bland. NoPig has a variety of products, and their prepared pasta is tasty. Now I keep restocking. Their shipping process is also seamless; I just place an order, sit back and wait. I highly recommend them to any vegan looking for a one-stop-shop for vegan products."
The CEO and her co-founder are determined to make vegan shopping easier through the NoPigNeva brand. The curated product selection helps clients save time and the frustration of looking for vegan products. Besides quality products, their other key strength is excellent customer service. Any online shop requires excellent customer service skills to avoid frustrating clients eagerly waiting for their products. NoPigNeva-Woburn vegan grocery delivery ensures products are conveniently shipped in time and to the correct customer address.
The company offers membership options to its clients to ensure they enjoy maximum benefits. As a member, clients get to enjoy a 10%  discount on every purchase they make. The Monthly Explorer membership affords a client a 10% off on all NoPigNeva products. Clients under this membership are also the first to know about new products in the market. The Annual Blockbuster membership program affords the clients all the benefits enjoyed by the Monthly Explorer membership in addition to a free NoPigNeva reusable shipping bag. They have an upcoming membership category; the Shipp'd Savings. Details for this membership category will be availed soon on their website.
NoPigNeva is located at 150 New Boston St., Woburn, MA, 01801, USA. For various vegan products, membership, shipping, and other information, contact their team by calling (617) 433-7160. For additional information regarding their services, visit the company's website.
Media Contact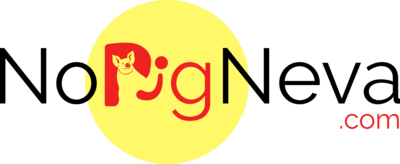 Company Name
NoPigNeva
Contact Name
Stephania Bernard
Phone
6174337160
Address
150 New Boston St.
City
Woburn
State
MA
Country
United States
Website
https://nopigneva.com/