Mesa, AZ – Sterling Services is one of the leading heating, ventilation, and air conditioning companies in Mesa, Arizona. Their main services include air conditioning (AC), service and repair, tune-up and maintenance, and installation of new HVAC units. The company is licensed, bonded, and insured, as well as accredited and top-rated by the Best Business Bureau (BBB) with an  A+ rating. 
The Mesa Air Conditioning Repair company has a team of experts well versed with the current trends in the market and trained on HVAC financing, ensuring clients get adequate information on available financing solutions. They also have different plans to ensure everyone is catered for depending on their budget, especially when it comes to maintenance services. 
The company representative had this to say about the company's financing arrangement, "HVAC is a necessity, but the costs present a heavy financial burden to home and business owners. We also understand that most HVAC systems break down, causing emergencies, which creates an urgent need for repair. We offer this financing option to ensure these products and services are readily available."
Sterling Services – Mesa AC Repairs offers flexible financing for new HVAC equipment, whether it's conditioning equipment, heating, or plumbing. These financial services are offered through the Carrier credit card issued with Wells Fargo bank, which approves the credit. The card has many benefits, including competitive interest rates, flexible terms, and convenient monthly payments that fit one's budget, as well as special financing. This is in addition to easy-to-use bill payment and online account management options. The card also comes with a revolving line of credit that a client can use when need to. The Carrier credit cards come with a deferred interest promotion. Clients can enjoy 0% interest rates when purchasing HVAC products if they make monthly payments on time. The company has various arrangements, including new furnace financing and new AC unit financing. More information on the card and financing application details are available on the company's website.
The company offers other services, including commercial plumbing, solar water heating, and commercial refrigeration. HVAC system maintenance is also Sterling Service's key area of specialization. To maintain an equipment warranty, manufacturers require proof of maintenance. Sterling Services has various maintenance plans which meet and exceed those requirements. The semiannual maintenance checkups also help keep utility costs down besides protecting equipment from damage and costly repairs since anomalies are captured in time.
Sterling Services is located at 7256 S 89th Pl #103, Mesa, AZ 85212, USA. For quality AC services, plumbing, and refrigeration services, contact their team by calling 480-988-0958. For additional information regarding HVAC financing, visit the company's website.
Media Contact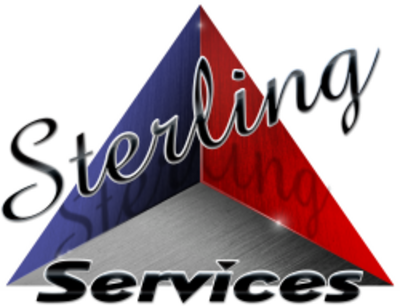 Company Name
Sterling Services
Contact Name
Joel Harris
Phone
480-988-0958
Address
7256 S 89th Pl #103
City
Mesa
State
AZ
Country
United States
Website
https://www.sterlingair.us/