New Zealand skin health brand ManukaRx relaunches today with radiant new branding which celebrates its hero ingredient, East Cape mānuka essential oil.
The magic behind ManukaRx and its transformative skincare is found in its not-so-secret key ingredient: mānuka oil. For more information check out https://manukarx.co.nz/pages/east-cape-manuka-oil.
More than 1000 times more potent than mānuka honey, East Cape mānuka essential oil is scientifically proven to have powerful anti-aging, anti-bacterial, anti-fungal, anti-viral, anti-inflammatory and wound healing properties.
Dr Suki Harding, Director and Head of R&D, says the refresh for the brand comes as the power of mānuka oil becomes more widely known in New Zealand and overseas.
"Since the 1980s, thousands of studies have shown the potency of mānuka oil vs its well-known cousin mānuka honey, and people around the world are now starting to experience its natural transformative power," she says.
In particular, East Cape mānuka essential oil is a wonder product in the prevention of acne.
"Mānuka oil kills acne bacteria, reduces skin inflammation, calms the skin, assists in wound healing and reduces scarring by stimulating collagen production, working as a complete skincare treatment," says Dr Harding.
ManukaRx's new branding is simple, informative and pleasing to the eye in pastel tones with a gold stamp. It also highlights the use of East Cape mānuka oil on every box.
"We're excited to champion ManukaRx's revolutionary ingredient, East Cape mānuka oil, which we have harnessed to help our customers protect, revitalise and rejuvenate their skin. And today, our beautiful new branding highlights this," says Dr Harding.
Made in New Zealand and owned by Manuka Bioscience Ltd, ManukaRx directly supports industry in the remote East Cape. "We harvest the leaves and twigs of wild mānuka from local farms and mānuka trees from plantations in the East Cape. The leaves are then steam-distilled for five to six hours to create pure mānuka essential oil. Any purchase from ManukaRx helps sustain the livelihoods of people living in the East Cape," says Dr Harding.
By bottling this miracle of nature, ManukaRx has developed science backed skincare formulations that naturally cleanse, clarify and soothe skin.
The new branding will set ManukaRx apart and have it sitting proudly on top shelves alongside the world's most effective natural cosmeceutical brands.
About:
ManukaRx | East Cape Mānuka Oil Skincare
ManukaRx is a brand owned by Manuka Bioscience Ltd, a company which is revolutionising skincare with a range of novel, evidence-based products containing mānuka oil from the East Cape region.
Manuka Bioscience, which was established in 2016, works with world class research and clinical organisations in New Zealand and overseas to develop and test new products and gather scientific and clinical evidence.
Unique to the East Cape, our mānuka essential oil is unlike any other essential oil on the planet. Backed by 1,000s of research papers, it has scientifically been proven to:
contain the highest amount of β‐triketones (β‐triketones are natural compounds that kill or stop the growth of microorganisms);
be up to 1,000x more effective than mānuka honey against bacteria;
30x more effective than Australian tea tree oil;
have synergistic properties when combined with other ingredients (where the potency of both ingredients is amplified).
Contact ManukaRx:
ManukaRx is located at 300 Richmond Road, Grey Lynn, Auckland, Auckland 1021, NZ. To shop their products, or learn more about them contact the company via phone at 09 553 9829 or visit its website for more information.
Media Contact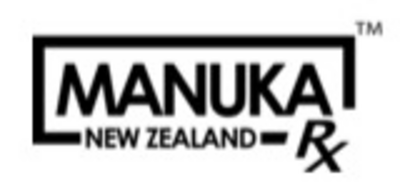 Company Name
ManukaRx
Contact Name
Rebecca Anne Hunter
Address
300 Richmond Road, Grey Lynn
City
Auckland
State
Auckland
Country
New Zealand
Website
https://manukarx.co.nz/