Tidewater Physicians For Women Takes Comprehensive Care to a Higher Level
Norfolk, VA – Tidewater Physicians For Women is focused on making sure that women have access to healthcare professionals familiar with issues affecting them and can address those issues head-on without a doubt. With offices equipped with the latest diagnostic technologies to treat all gynecological and obstetrical needs, Tidewater Physicians For Women remains confident in their ability to offer the gold standard of care and treatment services to women in and around the areas served.
At Tidewater Physicians For Women, patients will find that the healthcare professionals offer robotic surgical services when needed. With this, patients will enjoy the advantages of minimally invasive surgical procedures that can be used to solve many gynecological conditions like incontinence, fibroid, endometriosis, and pelvic pain.
The healthcare professionals at Tidewater Physicians For Women take pride in offering each patient the latest advances in medicine, including state-of-the-art technologies, a patient-focused approach to health and wellness, and individualized care services that push the limit of comprehensive care to another realm.
Women coming into the healthcare facility can rest assured that every member of the team, from the physicians to nurse practitioners to administrative staff and front desk officers, fulfills the mission that has been set, which is to provide compassionate and exceptional care to women of all ages who come into the facility.
Adding to this, the representative for the healthcare facility for women said: "At Tidewater Physicians for Women, the team offers a wide range of comprehensive gynecologic and obstetrical services from adolescence to childbearing to menopause for women in Virginia Beach, Norfolk, and Hampton Roads as a whole. The expert providers at Tidewater Physicians for Women work as a team, managing patient care and ensuring that they reap the benefits of the team's combined expertise. We are proud to give women the care they deserve."
Healthcare Services Offered at Tidewater Physicians For Women
Women who come into Tidewater Physicians For Women can rest assured that they will enjoy a holistic approach to obstetrics and women's health. The healthcare professionals offer OBGYN care in a compassionate and friendly environment where all patients can feel comfortable and valued.
As detailed on their website, https://tidewaterobgyn.com/services/sculpsure/, the obstetricians offer a wide range of services, including preconception counseling, pelvic exams, nutrition assessment, and information, medication review, assessment of chronic health conditions, as well as evaluation of weight and lifestyle concerns.
Women can also come in for women's health, gynecology, menopause, SculpSure, Family Planning, Ultrasound, and other services.
About Tidewater Physicians For Women
Tidewater Physicians For Women is located at 844 Kempsville Rd #208, Norfolk, VA USA, and can be reached via phone at (757) 461-3890. For more information, visit their website.
Media Contact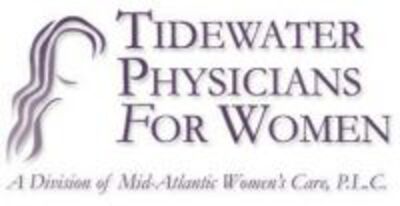 Company Name
Tidewater Physicians For Women
Contact Name
Katie Doxsee
Phone
(757) 461-3890
Address
844 Kempsville Rd #208
City
Norfolk
State
VA
Country
United States
Website
https://tidewaterobgyn.com/